I AM A VOICE ARTS AWARDS NOMINEEE!!!!!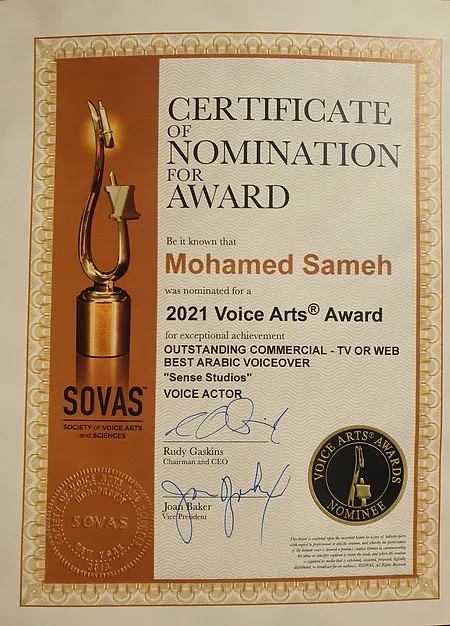 These are the moments that makes me feel alive! In December 2021 I was attending the Voice Arts Awards annual ceremony online vi
a zoom as I was nominated in the Category of Outstanding Commercial TV or Web – Best Arabic Voiceover.
I am deeply honored to be nominated for the Voice Arts Awards in their first time ever to include a whole Arabic category, and I am grateful to the jury who has chosen me out of a pool of talented voice-over artists. I am also proud to be the first Egyptian to be nominated in this category.
I want to say a lot about this nomination but I feel I am not able to express it. 9 years ago when I started my VO journey, I would have never expected to reach that far. I want to thank many people who have helped me become what I have become, my great family, my amazing clients, my lovely peers in the industry. I am pretty sure that in the upcoming years there will be more more talents who will shine in the global world of voiceover from the Arab world. I am also confident that in the near future, I will be a winner…