What I've learned after My First Event as a Virtual MC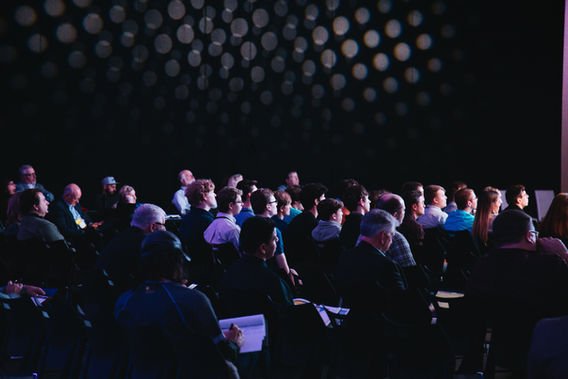 Due to the nature of my previous jobs before as someone who worked in Marketing and Public Relations, I've had the opportunity to become an MC for several events. These events weren't really complicated, you would usually start with a nice short intro, then introduce activities or speakers briefly and then thank the attendees for their attendance. Given that I am a voiceover artist, I usually loved playing around with the microphone and produce exciting announcements for these events that people enjoyed.
I was recently approached through my website by one of the biggest companies in Event Organizing that has a strong global presence and they asked me to host in English a medical conference that they are organizing in Dubai. I replied that there is probably a misunderstanding as I am located in Egypt and due to the pandemic It won't be very easy for anyone to travel with this very short notice given that the event was in 3 days time. So I was informed that they would like me to become a virtual MC for the event, and that they don't need me on cam, they only wanted my voice!
That was like a dream job to be honest. So I quoted them with the required fees and boooom they approved it. So they told me that they are going to send me the final script one day before the event to have enough time to check it out. I accepted the situation and told myself that this is going to be easy, given my experience in hosting events and also my experience in voicing medical narrations for so long.
BUT I WAS WRONG!
I can write a short book about the incidents that happened in the event but I will try to summarize here the key learnings that you can benefit from in case you face a similar situation.
1- Never accept hosting a medical event without obligating the agency to send you the draft of the script 3 days prior to the event. It is not a matter of only being familiar with the script as I usually did in any other events, but medical terminologies can get really tricky and confusing and needs practice in order to correctly pronounce them in a live event. You really need to read the script out loud many times to feel confident enough while doing your announcements and to do them error free. Some minor changes in the script might occur from the agency as you approach the event but you need to familiarize yourself with the script for the longest time possible. It is completely different from recording a medical narration session where you have the luxury of time and repetition in case of mispronouncing any word.
2- You need to insist on running a full simulation prior to the event to avoid any technical issues that might occur. One of the things that surprisingly happened since we didn't do an exact simulation is that when the first speaker was preparing to start his talk, the technical team gave him the authority to share his screen over zoom application. What surprisingly happened is that zoom has a very weird feature where the shared screen pops up over any window you are opening on your laptop and accordingly the script disappeared for few seconds! luckily I was able to swiftly shift back to the script and the moment of weird silence didn't last for long. After introducing this speaker I ran to google to see if there is something I can do about that and I learned that this feature could be disabled. You can also have your script printed to avoid such problem but in case the organizer kept changing parts of the script throughout the event like what happened to me, I preferred reading from the laptop directly. Just make sure you disable this very stupid feature and run a full exact simulation!
3- Make sure you have a steady wired LAN internet connection and an alternative solution in case of any emergency. Although everything worked perfectly on the first and third day, but on the second day and for an unknown reason, the connection was unsteady, and without having this alternative solution, a big problem might have occurred, but luckily I was prepared for that.