Finally I knew What TEKA is…
If you have been a football fan in the late 90's like me, you've probably watched Real Madrid Playing with one of their iconic jersey's that had the TEKA logo (Which I had no clue back that what it represented) printed on the chest of some of the best players in the world at that time. I still remember the unbelievable dribble that Redondo did in their match against Manchester United and then passing it to Raul to score their third goal as far as I remember 🙂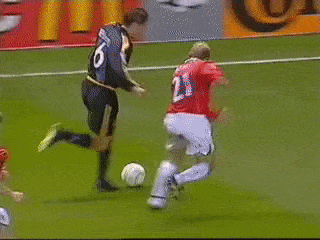 Last week I was approached by an agency who needed me to do an English voiceover for TEKA Middle East to a video that explains how to buy their new built in appliances online.
Surprisingly the first thing I remembered when I read the script was the Real Madrid team which is something that shows you the power of sports sponsorships in specific. But since that I have an easy access to the internet compared to the situation in the late nineties, I googled TEKA to find out that this logo belongs to the German Multinational company that works in the Kitchen appliances.
But anyway, The client needed me to do the the voiceover in addition to providing translation to the script. The Arabic translation was later added as subtitles to the video so that it would be comprehended by anyone watching the video in the Middle East region.
As I usually do in writing these articles to help aspiring voiceover talents in their careers, there are 2 things that I can tackle here in this project that might help you.
The first thing is that one of the things that you can usually work on as a talent is providing value added services to your client that complements your service to make his/her life easier. One of these was the translation service that I provided to my client in this project. Other talents can provide other services like adding music or composing music when needed. Some might help the agency in the script writing or in creating the video it self. You might not be able to do all of these things, but you need to know the right people who you can cooperate with in order to provide these services to your clients and accordingly make their life easier. For me, I used a professional translator that I usually deal with who provided me with the translation in less than 24 hours.
The second thing that I want to discuss here which was already discussed before in the KFC ad article, is that you need to make sure that you know how the brand name is pronounced before you head to the studio. Names can get really confusing and I am pretty sure that you wouldn't have loved saying TEKA the same way you pronounced the famous grilled chicken chain….